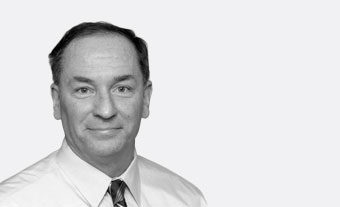 Bob Gabruk
Managing Director
As Managing Director, Bob leads the overall strategic direction of the company, ensuring that the 81qd team focuses on understanding the critical business issues and develops creative approaches that provide actionable market insights and solutions.
Bob's career spans 25+ years with interests in strategic consulting and quantitative analysis. He helps his clients create a competitive advantage by analyzing and influencing key buyers' decision-making through strategic marketing, market segmentation, promotional resource planning, and selling effectiveness.
Before 81qd, Bob was the VP of Global Primary Intelligence for IQVIA (formerly QuintilesIMS), advising pharmaceutical companies on their launch and life cycle management strategies.
Bob also worked as the SVP of Client Success at Symphony Health Solutions and Cognizant, where he led a practice of consulting, market research, and analytics professionals, Deloitte Consulting within their life sciences practice, and Titan Research & Technology in their statistical analysis and stochastic modeling group.
MBA from the Stern School of Business (NYU)
MS and BS in Mechanical Engineering from Virginia Tech
Brand and commercial strategy
Promotional resource allocation
Sales force planning
Primary market research
Quantitative analysis